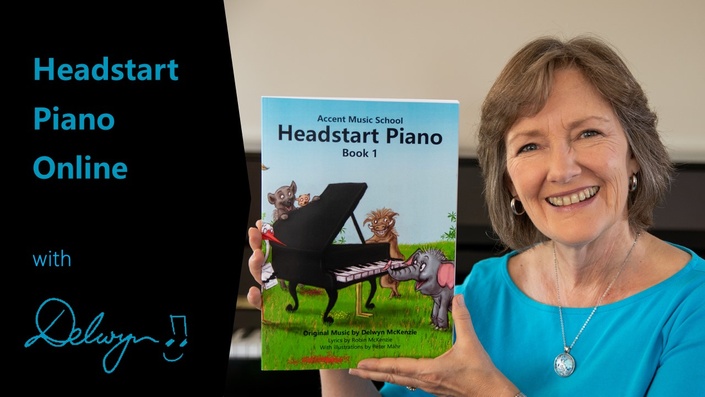 Headstart Piano is a brand new curriculum I have created with today's children in mind.
Watch the promo video above as Thomas, one of my pupils, plays Running Round the Zoo, a piece from book 1 that he learned to read and play after 3 months of lessons.
Headstart is founded on solid tried and tested methods for learning how to read music correctly, so as to become a lifelong skill. Along with this focused reading element are pieces specifically written to develop playing by ear and creating new music.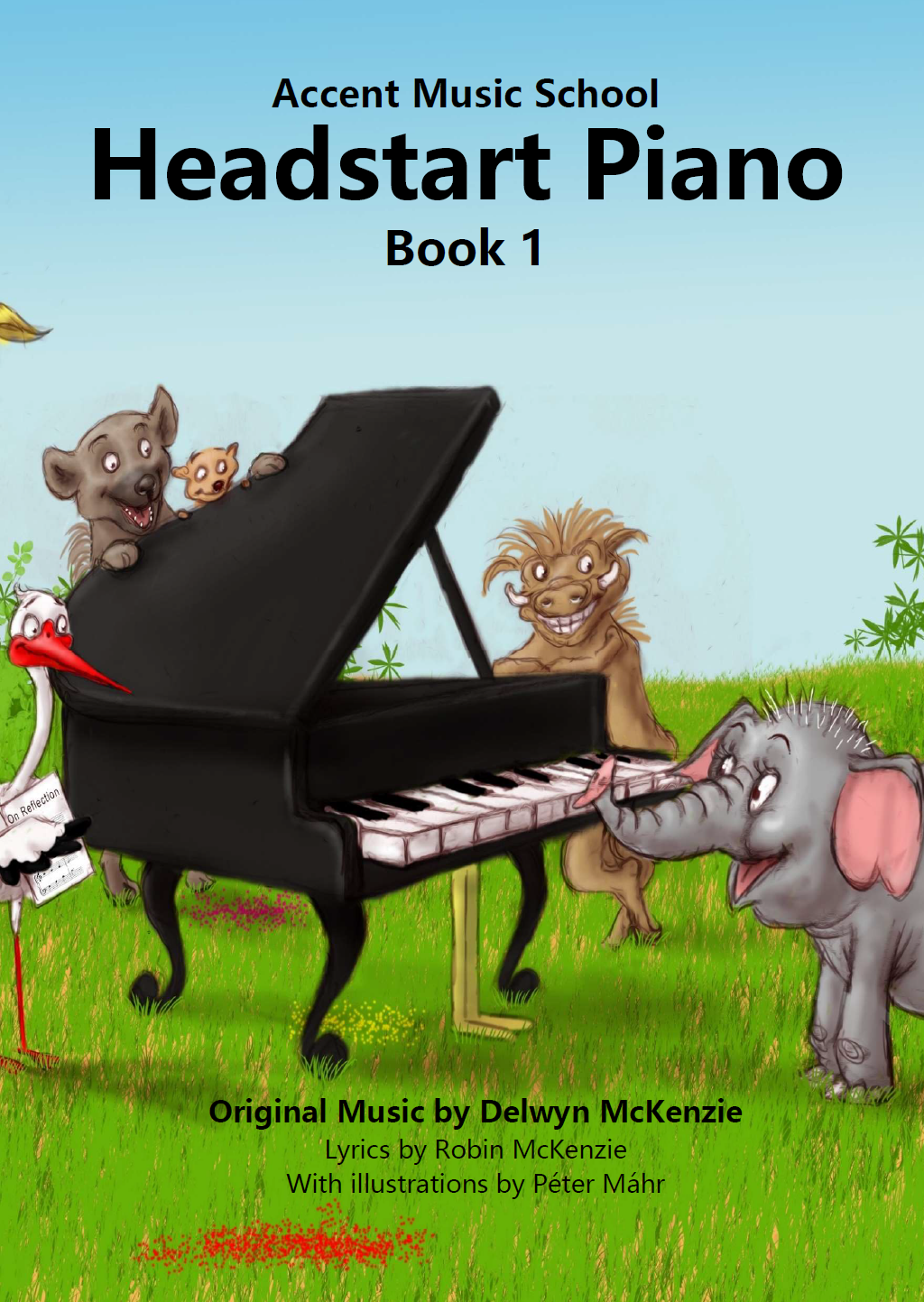 The pieces for learning how to read music are mostly original and use practice skills that help pupils actually read them, not just learn by memory. This course has been used to teach children in regular teaching sessions (not online) for the last three years and the response from parents has been fabulous.
Here is a testimonial from Justine, a violinist and mom of one of my pupils who started out with Headstart Piano
I feel very lucky to have had Delwyn to begin the piano journey for my son. She manages to make each step of learning fun and interesting, whilst cleverly introducing important aspects of music theory along the way. She adapted to suit the needs of my son as he progressed, with just the right amount of attention to detail whilst keeping it a fun and positive experience. I was so impressed by the Headstart piano books that she has written, which are a perfect mix of some aural playing at the start, to minimise frustration, whilst learning to read music. The delightful lyrics and illustrations to accompany the music were enjoyed by our whole family and contributed to the enthusiasm whilst working through the pieces. I would not hesitate to recommend Delwyn as a teacher, and am equally impressed by her composition skills!
Scroll down to course curriculum for a FREE preview of 3 lectures:
White Note Names
Mary with a Twinkle (Pattern Piece)
Hiking
Payment options

Basic Subscription: For $US12 a month (considerably less than the average cost of a 10 week term of in-person lessons) you will be able to purchase a course with over 60 teaching videos which covers the value of more than 20 lessons with me. The age of your child is a factor for how quickly they progress through the course. An online course enables you to move on at your own pace, provided the suggested worksheets are covered. And of course you can get in touch with me via email any time with questions you may have. This is the best option for families with more than one child wanting to learn.
Standard Subscription: For $US18 a month you can subscribe to receive the full course and work through it at your own pace. Also, you may have one video review for each of the 6 sections. This is where you send me a video of a piece your child has been learning to get personal video feedback. I will send a video review in reply.
Premium Subscription: For $US54 a month (up to one year only) you can subscribe to receive the full course, one video review per section and a 1 to 1 Zoom video lesson with me once a month. This is so you can get personal 1 to 1 tutoring in a way that keeps your child accountable but is still significantly more affordable than regular in-person lessons.
Each lecture is a page in Headstart Piano Book 1. Each 'Pattern Piece' is also in its own lecture. By the end of Headstart Piano Book 1 your child will know how to read and play a piece of music with 2 hands playing something different at the same time.
In the process of getting there they will know:
How to count a simple rhythm from eighth notes to whole notes.

How to read notes at the piano from C below Middle C to C above Middle C.

Best practice music reading skills, including not looking at hands when playing written music.

How to watch and listen to a simple idea and play it by ear.
And that's just for starters. In addition, our pupil learns about legato and staccato playing and dynamics forte and piano.
If you want to know if you are ready to supervise your child through this course and want some ideas around that first, I invite you to join me in my free mini course:
What Does it Take to Teach Your Child the Piano? These 3 free video lessons have been put together to give you ideas on teaching your own child. Click on the title to take you there.
If you like them and want more, check out:
How to Teach Your Child the Piano Like a Pro. This is my comprehensive course for parents who want to teach their own children the piano. This course fully equips you for all the things that may crop up when you are teaching your own child the piano. It includes a mini course on learning the piano yourself if you too are an absolute beginner. The material is completely different to Headstart Piano but uses all the same principles. Click on the title to take you there so you can check out what it is all about.
Your Instructor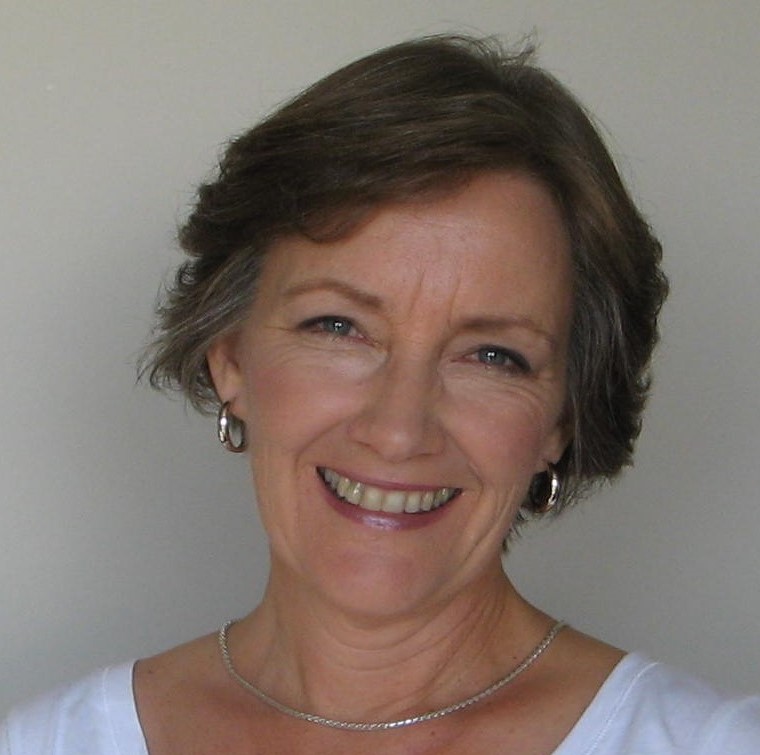 I'm the business owner of Accent Music School which I run from our home here in NZ. I hold a music degree from the University of Canterbury, majoring in composition. My husband Robin and I have 3 adult children. For some of their school years they were home schooled and all of them had piano lessons with me from the outset. There was limited access to music tuition where we lived, so I taught them, following the example of my own mother. Having been taught by one of my own parents and going on to teaching my own children has given me a good understanding of what is involved in where to start when there is no other music teacher available. In over 30 years of music teaching I have taught classroom music, orchestral groups (often composing music for them), written a piano curriculum, and tutored many individuals on piano and stringed instruments. One of my greatest delights is to give beginners the best possible start on their musical journey and this is why I have produced my own curriculum - Headstart Piano.
Frequently Asked Questions
When does the course start and finish?
The course starts as soon as you enroll and is available for as long as you pay the subscription. If you enroll with the one time payment it is available for as long as I can keep it on the teachable platform.
How long do I have access to the course?
The course is available for as long as I can keep it on the teachable platform, which is hosting it.
What if I am unhappy with the course?
I would never want you to be unhappy! If you are unsatisfied with your purchase, contact us in the first 30 days and you will be given you a full refund.
What if I have never played the piano and can't read music?
No problem. You will be learning a thoroughly proven method of getting started at reading music at the piano. Even those who do know how to read music will find these first steps valuable. Getting a solid foundation at the beginning is crucial to learning the piano well.
What if I am not very musical?
All sorts of people can become musicians if they put the time into it. If you are more 'technical' in your approach, that can actually be a help for becoming a good music reader, because you may not depend on hearing so much for your learning.
Does this course cover playing by ear?
Yes it does. This is a special feature I have created for this course. I use special Pattern Pieces to show the pupil how to play pieces aurally and visually. Pattern pieces are separate from the pieces used to learn to read music.
Do I have to have access to a piano for this course?
Yes! This is a practical course and you will need to be playing a piano or a touch-sensitive electronic keyboard.
Do I need to purchase the physical copy of Headstart Piano Book 1
No, but you can if you want to. It is a separate cost because you can do the entire course by reading from the screen. You can also download and print the pieces for your own use if you wish. Contact me if you wish to purchase the book which includes postage to where you are.